The COVID-19 pandemic has drastically changed the way we go about our daily lives. Many of us are experiencing new stressors like losing our jobs, struggling to get kids to do their online learning, working from home all day and trying to be productive, not being able to visit our relatives and having to wear a mask when we are in public. These are just a few examples of the "new normal" that's anything but normal – it's stressful. The last thing you want is for chronic stress to wreak havoc on your body. Now more than ever, it's important to take care of ourselves physically, mentally and emotionally. If we don't, we certainly won't be able to take care of anyone else.
There is a perfect analogy that shows us why we need to take care of ourselves first in order to then be able to help another person. If you've ever flown in an airplane, then you've heard and/or seen the inflight passenger announcements. When the flight attendant gets to the safety demonstration, this is where he/she demonstrates the safety features of the aircraft. The one about the oxygen mask tells you, "If you are traveling with a child or someone who requires assistance, secure your mask on first, and then assist the other person." If you didn't put your mask on first, you wouldn't get the oxygen you needed to function. Chances are, you could potentially pass out and would be unable to help your child or any another person. The same applies to taking care of yourself so that you are healthy enough to care for others.
Here is a list of self-care tips meant to help you feel less stressed and more resilient in crazy days like these.
1. WALK A PET/GET A PET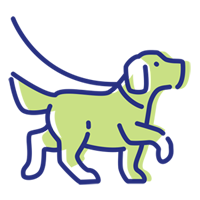 According to the AKC, there are eight science-based benefits to having a dog. But for the purpose of this article, we are going to focus on one of the scientific facts that dogs relieve stress.
The AKC says that, "Playing with a dog or even just petting a familiar dog lowers blood pressure and heart rate, slows breathing, and relaxes muscle tension almost immediately." It's no wonder that hospitals, retirement homes, nursing homes, schools, libraries, hospices, and even disaster areas use therapy dogs to provide affection, comfort and support to people.
Another easy way to relieve some stress is by taking your dog for a walk. It is both beneficial to you and your dog because you'll not only get out of your house, but you'll be burning those calories, too.
For all of the feline lovers out there, we know that there are also many benefits of having a cat. This includes companionship, relieving stress, lowering blood pressure and even boosting your immunity.
2. SPEND SOME TIME IN NATURE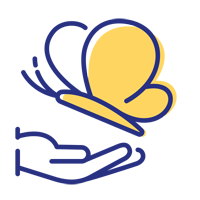 We have all heard the phrase "stop and smell the roses," but how often do we actually slow down and enjoy life, take the time to appreciate the beauty around us or relax? If you really want to reduce stress and anxiety, then spending some time in nature is a great way to do it. Many of us go to the beach to relax.
Walking barefoot on the beach is a great way to reduce stress as is hearing the waves crash on shore, seeing a colony of seagulls flying, watching a ghost crab scamper across the sand and my personal favorite, shark tooth hunting along the shore.
The same benefits can be found hiking in nature trails while experiencing different scenery. There is no doubt you will come across gorgeous, natural landscapes. You may even encounter scenic views of waterways and marshes along with spotting local birds and wildlife. Be sure to take photos to share with your friends and family.
The benefits of spending even 15 minutes in nature can reduce your stress levels which is an easy and cost-effective self-care routine to add to your list.
3. GET A NEW HOBBY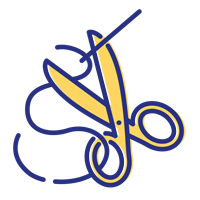 Most of us have suddenly found a lot of more time on our hands due to social distancing. In order to keep from climbing the walls or going stir crazy, getting a new hobby might just do the trick. "COVID Crafting" is what I like to call my latest craft projects. Find something that you like to do like painting, knitting, woodwork, coloring, etc. and create your own masterpiece. If crafting isn't your thing, no problem. You can cook or bake something. There are a ton of YouTube videos, cooking blogs and online recipes that will help you make your culinary creation with ease. Hate cooking? No worries. This might be the perfect time to get to that home improvement project you put off because you didn't have the time to do it before.
Hobbies are a great method of taking time out for ourselves and doing something that we love. It's self-care with flair.
What are your go-to self-care tips? We'd love to hear from you.
OTHER SELF-CARE STRESS RELIEVERS YOU CAN TRY: