The Nest Coworking offers a range of membership options. Choose between full and part-time memberships, open workspaces, dedicated desks and private offices. As part of the Nest Coworking community, you will enjoy the conference rooms, phone rooms, fast and secure WiFi, office supplies, and steady flow of gourmet coffees and tea to fuel your productivity.
Have Your Event At The Nest!
We have comfortable, welcoming spaces for meetings, offsites, parties, and, of course, events for networking and socializing. Click here for more info.
This chart below is here for you to compare plans at-a-glance. Then select the plan that is best for you. We have Fly-In/One Day passes available, too, so you can see what we are all about before making any type of commitment. We are also happy if you want to visit us. Simply click here to schedule a tour.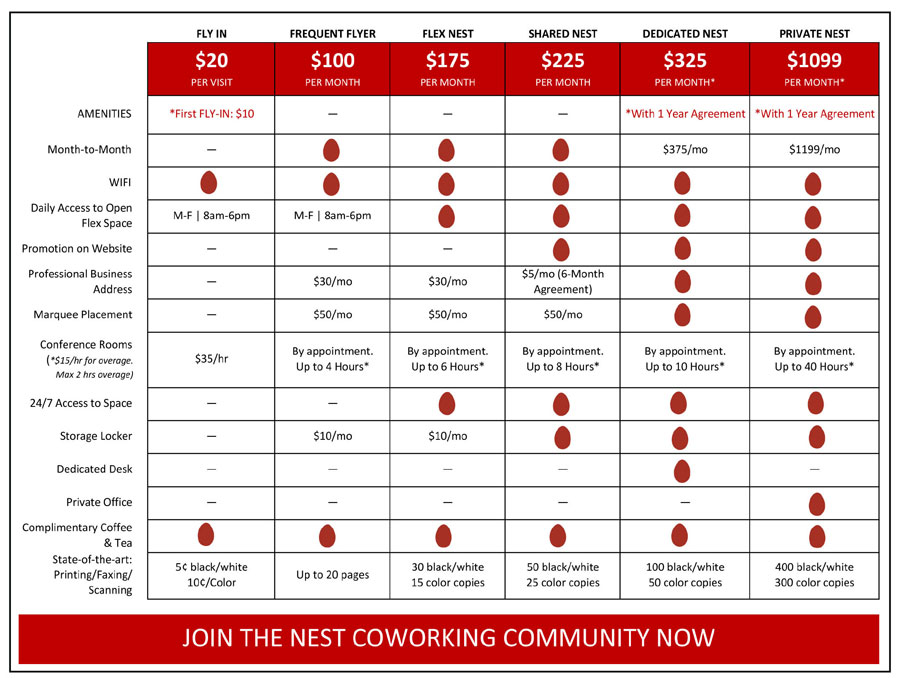 Find your nest! Join the Nest Coworking Community here: